WATER RETENTION LANDSCAPES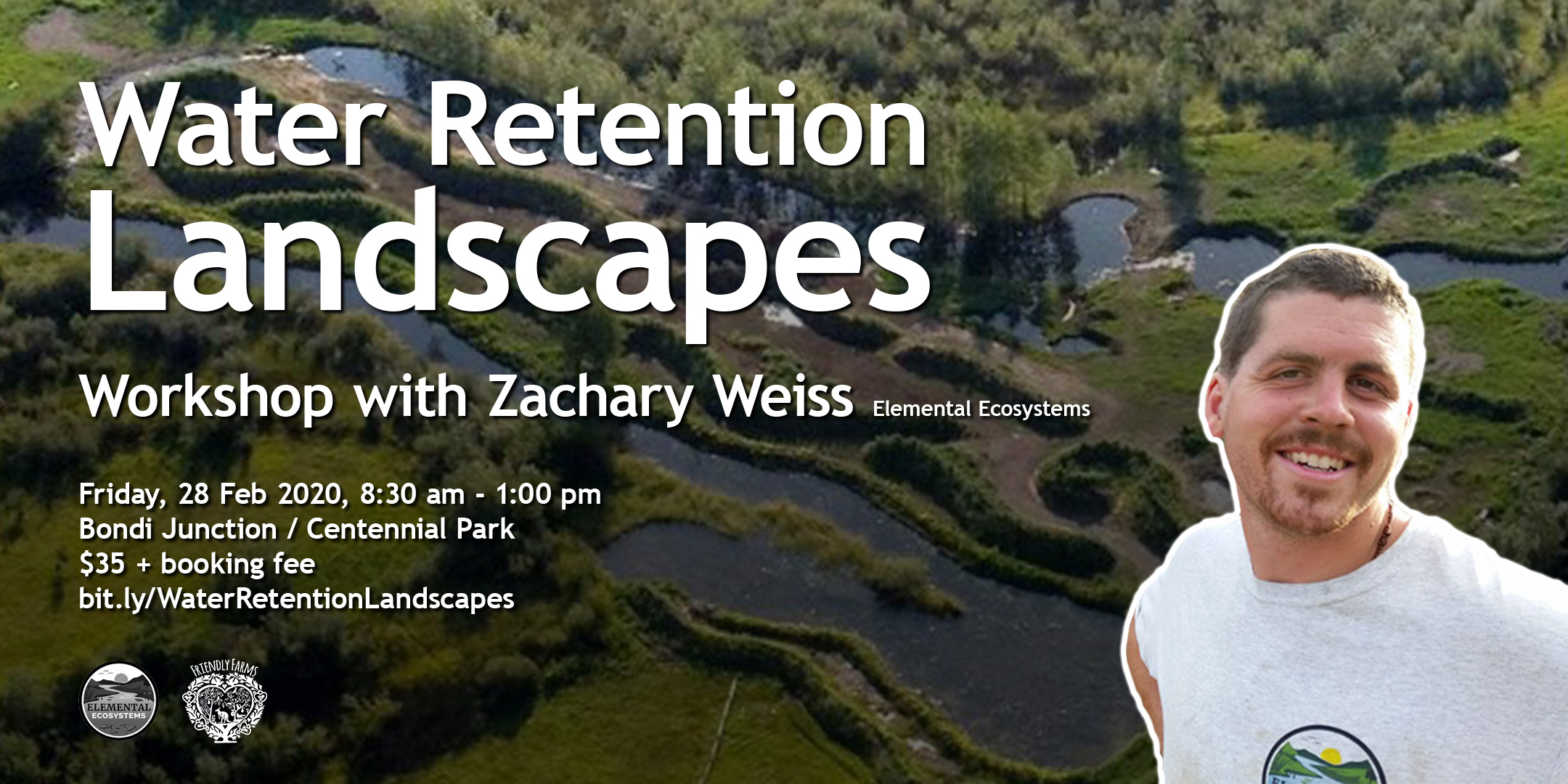 How can we CREATE PARADISE BY HOLDING WATER IN THE SOIL?
Join us for a very special workshop in Bondi Junction and Centennial Park with international landscape restoration specialist ZACHARY WEISS of Elemental Ecosystems, USA.
Learn how to make our landscapes more resilient.
After some theory in the classroom, we'll explore Sydney's favourite parklands and see the landscape in a whole new light.
This is a great opportunity to meet Zachary Weiss, a protege of the Austrian regenerative agriculture pioneer SEPP HOLZER.
SOLD OUT! WATER RETENTION LANDSCAPES – Workshop with Zachary Weiss
When: Friday morning, 28 February 2020, 8.30 am for 9 am start – 1 pm
Where: Mill Hill Community Centre (level 2 by lift, Meeting Room 2), 31-33 Spring Street, Bondi Junction 2022 & Centennial Park (see 'How to find', below*)
Ticket price: $35 + booking fee